Fisher & Paykel Vitera™ – Full Face Mask
SKU: VIT1SU
Our Price
Our Price

$307.30
RRP
RRP
$320.00
Unit price
per
Out of Stock
Fisher & Paykel Fisher & Paykel Vitera™ – Full Face Mask Description:
Have you been searching for a reliable and comfortable full-face mask to help with sleep apnea?
Look no further than Vitera! Its innovative design was explicitly crafted with you in mind, focusing on stability, adaptability, and breathability to provide a comfortable and effective therapy experience.
With Vitera, you can rest easy knowing you are receiving the best care for your sleep apnea.
Its superior design ensures you won't have to worry about discomfort or instability, allowing you to get a full and restful night's sleep.
Say goodbye to restless nights and hello to comfortable and effective sleep therapy with Vitera.
Features:




RollFit™ Seal - with an easy auto-adjusting fit that optimises an effective, comfortable seal
Easy Frame - is low profile, stable, durable and provides a clear line of sight. Its 'Easy-Clip' technology makes for effortless assembly after cleaning.
ErgoFormTM headgear - with integrated technologies that remove the need for forehead pads and the glider strap.
CentiCoolTM fabric - a breathable fabric that allows 21 times more airflow and 35% more moisturise transfer than the material used in other Fisher & Paykel range of full face masks.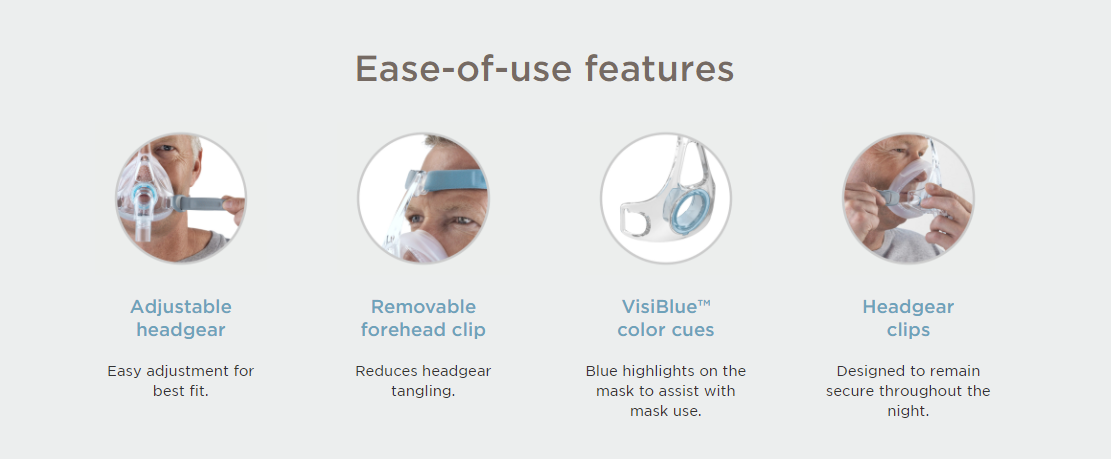 How-to videos
Document Centre
F&P Vitera – User Guide
F&P Vitera – Fitting Guide
F&P Vitera –Patient Brochure
F&P Vitera – Specification Sheet