Fisher & Paykel Simplus™ – Full Face Mask
SKU: 400475
Our Price
Our Price

$307.30
RRP
RRP
$320.00
Unit price
per
Out of Stock
Fisher & Paykel Fisher & Paykel Simplus™ – Full Face Mask Description:
If you're in the market for a new CPAP mask, have you heard of the Simplus?
This mask is designed with your comfort in mind, focusing on simplicity, adaptability, and ease of use.
Say goodbye to discomfort and hello to a restful night's sleep with the Simplus. Plus, it prioritises your comfort and is designed to ensure effective therapy, so you can wake up feeling refreshed and ready to take on the day.
So why not give Simplus a try? Your sleep (and your body) will thank you for it.
Features:
RollFit™ Seal with an easy auto-adjusting fit that optimises an effective, comfortable seal
Easy Frame is low profile, stable, durable and provides a clear line of sight. Its 'Easy-Clip' technology makes for effortless assembly after cleaning.
ErgoFormTM headgear with integrated technologies that remove the need for forehead pads and the glider strap.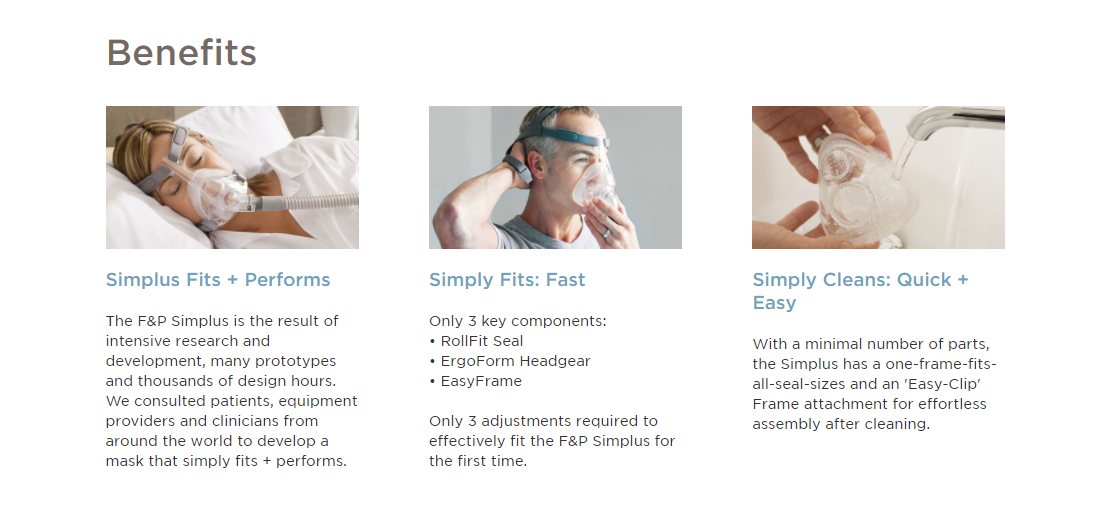 How-to videos
Document Centre
Brilliant
Great prices compared to other shops, super fast postage and had everything I needed. Will definitely use The Sleep Spot again in future for more products.